Jos is one of the few museum-grade stores in Hong Kong and provides a platform where traditional, authentic craftsmanship can be appreciated and experienced by all.
We have been committed to educating consumers on the difference between fast fashion and authentic craftsmanship through antique jewellery, cheongsam and antique sewing machines.
We work closely with different jewellers around the world (Jerusalem, India, Japan), the top tailors in Hong Kong and China and factories manage top fashion brands. As a result, we can provide ready-to-wear and tailor-made cheongsams as well as a wide range of antiques and modern jewellery at competitive prices.
"THE ANTIQUE JEWELLERY AND CHEONGSAM SOLD AT JOS ARE TOTALLY UNIQUE. WE HOPE THAT OUR CUSTOMERS CAN APPRECIATE THE WEARABLE ART IN A BETTER AND MORE HOLISTIC EXPERIENCE, IN TERMS OF BUYING, WEARING AND APPRECIATING JEWELLERY FROM US."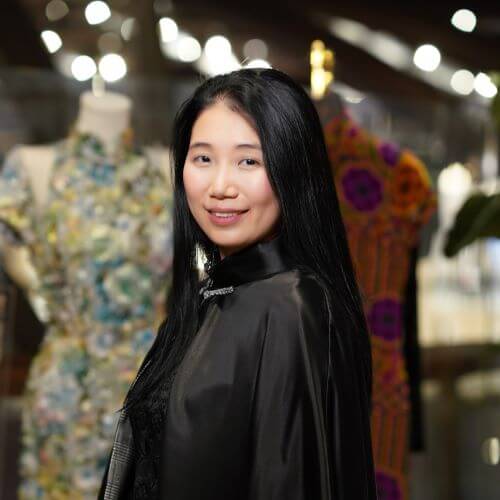 Jos Creative Director
Lina Lam
Lina comes from a prestigious family of jewellery, military and science experts, with Lin Qiaozhi being a family member. Since 1887, Lina's family took up the jewellery trade under the label of "Jin Zang Mei" 金藏美. The label lasted for 60 years until 1948. Later, because of the civil war, the family lost their fortune and had to start the business from scratch. As for Lina, she has inherited from the family a great sense of aesthetic judgment in jewellery design.
She has also the only person awarded with the Most Outstanding Female Entrepreneur of the Year in 2019 & 2021 (a bi-yearly award) along with Jos's awarded with the Hong Kong's Most Outstanding Leaders Awards (HKMOL) held by Corphub, which recognised her management and leadership capability,  in particular during this worldwide turbulence period.